Malta Mix
Traditional hydraulic mortar
Description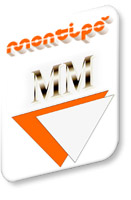 MALTA MIX is a traditional mortar with hydraulic resistance made of highest quality binders mixed with sand (max. diameter 0/3 mm) according to UNI EN 13139 standards and European Directive 89/106.
It comes in handy and practical 25 kg bags (according to italian D.M. 626 of 1994 "movimentazione dei carichi in cantiere"), mechanically dosed in two polyethylene separated containers; just add water ad it´s ready to use.
MALTA MIX is highly recommended for internal and external coatings, for traditional and fire-proof masonry, for fixings.

How to use
Usage of MALTAMIX is extremely easy, just mix sand with contained binders, add required water (approx. 2/4 liters for a bag) until the desired consistency is reached.
Mixing can be done in the following ways:
a) with a dodger
b) hand-mixer
c) automatic mixer
Paste mixing should last at least 3/4 minutes (or until reaching an omogeneous mould): this would allow a correct use of MALTAMIX.
Tech specs
| | | |
| --- | --- | --- |
| Fresh volumic mass : | | Kg/mc 1,780 |
| Working density : | | Kg/mc 1,748 |
| Allowed temp. range : | | + 5° C / + 30° C |
| Resistance to compression (after 7 days): | | 5,41 N/mmq |
| Resistance to compression (after 28 days): | | 9,03 N/mmq |
| Bag: | | double-comparted polyethylene sac Kg 25 |
| Original bag storage : | | 6 months in a dry and covered place |

Advice for a correct use
Do not separate bag contents to preparare portions of product in different times: all bag must be prepared and used at once. This will avoid mixtures with different mixture ratios.
Do not add further sands, aggregates and/or gravels to the paste. MALTA MIX gripping time is about 3:30 hours; if the product should not be used within the gripping time do not add water or start mixing again, for this might cause a remarkable decrease of performance.
An open bag of MALTAMIX can be stored for a very limited period.